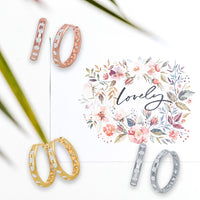 What's your fashion story?
Shop our Catolog above and let us help you build your own collection that expresses your style and personality.
Testimonials
"Thank you so much for my amazing new ring. I love the style and was very easy to order."
"I love that each piece is unique and different. Thank you for my new stylish earrings!"
"I bought a pair of earrings for my wife and she loves them. Thanks for making me look so good."